Woodworking Chamfer Planer
Soften Your Project Edges The Easy Way With Our Woodworking Chamfer Planer!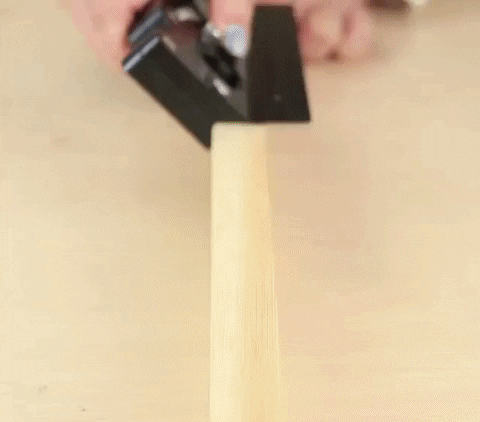 Save money and be ready to create the unique look you want for each of your creations with the complete set.  Replacement cutters are available, too, so you can always have one sharp and ready to go.

FEATURES
📐Crisp, Clean Edges - Corner Planes, makes quick work of edge relief without changing bits in your router or plugging in anything. Just a few quick strokes with one of the four planes and you have either 1/8", 3/16" or 1/4" radius or 45° chamfer.
📐The vee-shaped sole - It is a perfect 90°. When you rest it on the corner of your stock it centers the cutter right on the edge. The thumbwheel adjustment for the depth of cut falls conveniently under your thumb, just dial it in and watch the whisper-thin shaving curl out of the plane as you glide along the board's edge.

📐 Adjustable - For the most subtle cuts possible or take a few more passes to create more dramatic profiles. You have absolute control over the appearance of the cut (unlike softening an edge with a block plane).
📐 Durable - These are machined from 01 tool steel for the ultimate sharpness, hardened, and then polished. It can hold the edge remarkably well, even in tough material, but when they do need re-sharpening, it's as simple as honing the flat side on any honing stone.