Protect Your Hummingbird From Predator and Give A Sweet Home to Them 🐦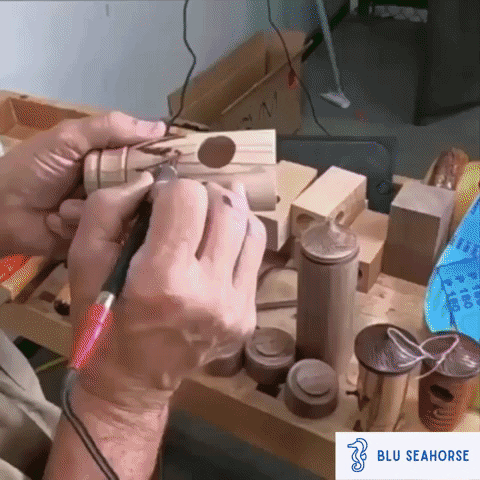 FEATURES
✅ Made of natural cherry and maple wood that has been dried and stored for a long time. It is environmentally friendly and durable, strong and breathable, and not easily deformed.
✅ Humming birdhouses for indoor and outdoor with the strong hemp rope, you can hang our Hummingbird House on tree branches, vines, or fences, and the birds can easily enter and exit the wooden birdhouses.
✅ Durable whether it is open-air, high temperature, wind blowing, and so on. It provides a sheltered warm place for birds to protect themselves from cold biting winds, rain, snow, or escaping predators.
✅ Add a cute and functional garden birdhouse accessory to your outdoor space. This wooden birdhouse can be used in your garden by hanging it on a sturdy branch; humming birdhouses can also be placed on a ledge, hung on your balcony, or used as a centerpiece in a miniature fairy garden or outside in your lawn, yard, patio, and porch.