Universal Splash Filter Faucet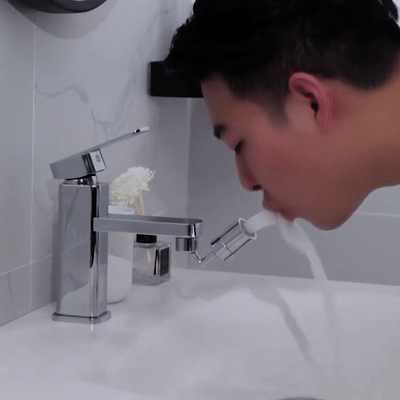 Universal Splash filter faucet can rotate the water outlet 720°, it is more convenient to wash your face and gargle! Oxygen-enriched foam, splash-proof water, four-layer net filter to remove impurities, and double gaskets to prevent dripping.
MAIN FEATURES:

Industrial Quality For Commercial Duty
-
 Sturdy Copper, ABS body for extra durability and longevity. This item also includes reinforced double O-ring valves that ensure that all leaks are prevented.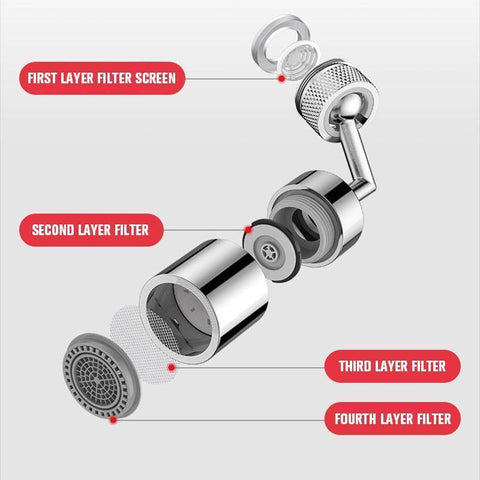 Safe & User-Friendly Design
- Splash filter faucet introduces air into the water stream to produce a larger and whiter stream that is SOFT TO TOUCH and NON-SPLASHING. Suitable for restaurant, laundry & back yard.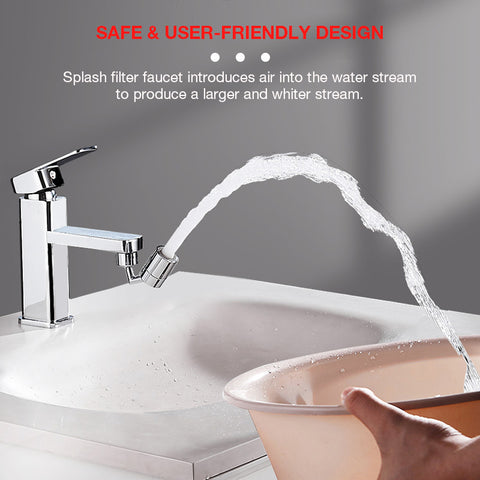 Easy Install - No tools are needed, just make sure your faucet fits the product's dimensions and is ready for use, then put the showerhead into the faucet and tighten the holder clockwise to complete the installation.