Stay Safe On The Road During Rush Hours With This Super Bike Horn! 📢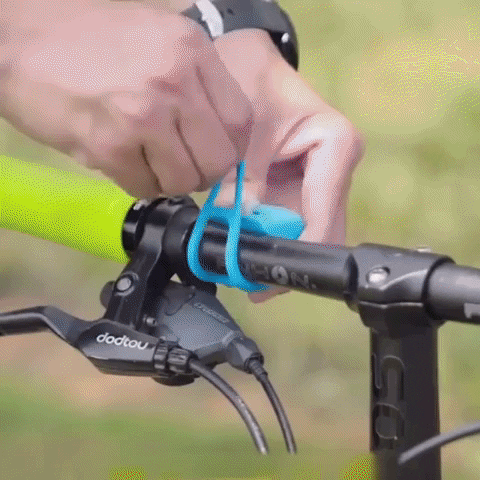 This unique car-power Super Bike Horn is not only the loudest bicycle horn but is your safest riding bet! It packs 90 dB car window-penetrating of familiar horn-sound to people in the car and jaywalkers!
FEATURES:
✅ 90dB LOUD: Loud enough to alert someone that a bike is coming, can be used in daily commuting with 3 different ringtones available. Just long-press for 3-5 seconds to switch.
✅ EASY INSTALLATION: Easy to secure and remove, no tools needed, silicone cover is high-elastic that can adjust to different diameters, fits for most bike handlebars.
✅ SILICONE COVER: This bike bell cover is made of soft silicone material, which will not damage the bike paint, plus, water-resistant and dustproof design greatly extends the service life.
✅ SMALL SIZE: Small and portable, suitable for road bikes, mountain bikes, kids bikes, city bikes, or other types of bicycles. It can be stored directly in a pocket or bag when not in use.