A new kind of decompression toy combined with finger movement, specially developed for children's brain development!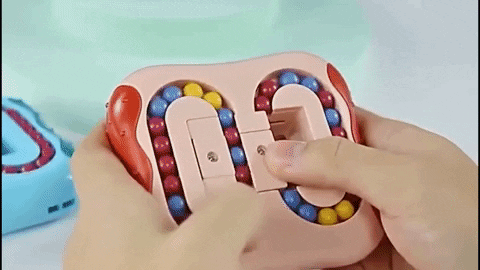 Help children improve intelligence, increase patience, exercise hand-eye coordination and master skills, and train brain space and logical thinking with this Spinning Magic Bean!

FEATURES:

✅ Quality Material: Made of drop-resistant plastic material with bumpy particles on edge to exercise children's grasping ability.

✅ Promote Parent-Child Relationship: Suitable for children and adults. You can play with your kids every day to achieve a healthy bond!

✅ Hand-Eye Coordination: Help children exercise hand-eye coordination and grasping ability, at the same time this promotes logical thinking.

✅ Perfect Gift: This is an ideal gift for Birthdays, Christmas, and other special occasions! This is something that any kid will love!