Perfect for hot and cold smoking!
If you want to take your culinary adventures to a whole new level, you need a smoke tube. This simple device can allow you to add a delicious smoky flavor to your grilling, but you can also use it for cold-smoking nuts, cheese, and other foods.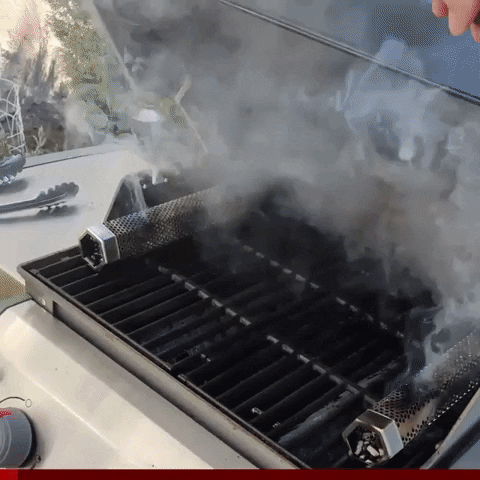 FEATURES
✔️ UP TO 5+ HOURS BILLOWING SMOKE – Just add your favorite wood ball (apple, pecan, hickory, mesquite, oak, cherry, etc.), use a torch to light it, let it burn for about 3-5 minutes, then blow the flame out and put the smoker tube on the grill. One tube smoker can be filled with your favorite pellets to provide billowing smoke for 5 hours.
✔️ SAFETY MATERIAL & REPEATEDLY USE – This 12-inch smoker tube is made of 100% high-quality 304 stainless steel, anti-rust and heat-resistant, durable and sturdy, not be broken or bent easily after repeated use.
✔️ IMPROVED HEXAGON DESIGN – Has a smart hexagon design, it will not roll up or fall off on the grill to provide you with a better and safer smoke absorption effect and to meet your needs of taste buds by getting the food emitted different taste with different wood pellet. Our smoking tube does not also leave any residue that can get into your food.
✔️ WIDE USAGE – This pellet smoker provides additional smoke to any grill and smoker, like gas grills, charcoal grills, electric grills, and portable grills. It can be used to cold smoke cheese and nuts, or hot smoke steaks, chicken, pork, lamb, ham, fish, and more.