Here is a More Efficient Way to Paint Edges and Corners!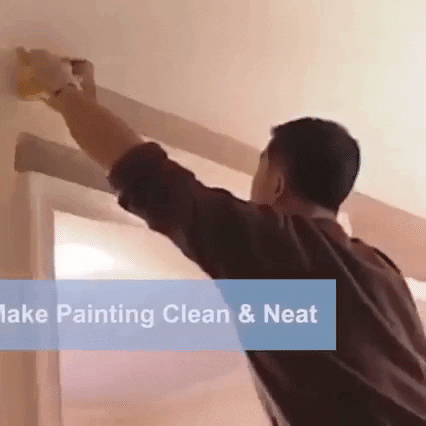 This Paint Edger Roller Brush technology will eliminate hours of tedious work required to tape and/or cut in by hand. It becomes a time saver for professional painters and homeowners. It is the only paint edger to use the patented combination of roller, shield, and brush!
FEATURES
High-Speed Roller - The paint is loaded onto a standard roller which is then rolled onto the wall. You will easily and quickly cut in 4 wide bands of paint along the edge of the wall, get a rolled texture all the way to the edge of the wall, unlike a paint pad.
Save Time And Money - No prep time, no drop sheets, no tape masking. Just use this paint roller pour and paint revitalize any wall or surface in just a few minutes. Save time and money, less wastage, skip the mess of traditional paint rollers.
Easy Clean-Up - Cleaning is also super simple - just simply wash and flush the roller with water until clean! It can be used repeatedly after cleaning, making it a high-quality painting tool to add to your DIY arsenal.
Excellent Paint Roller Brush Kit - The paint runner is pro for painting wall, door, floor, ceiling, roof, or other large surfaces, the flocked edger for painting door frames, window sills, or other narrow surfaces, the corner cutter painter for painting corners or edges. Simple and convenient!