Make that perfect sushi roll every time! 🍣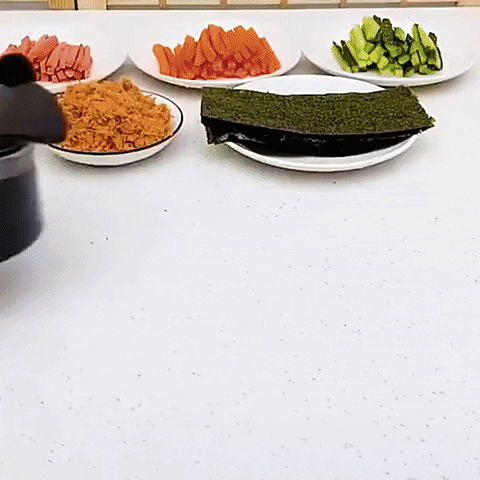 Sushi is an art that many Japanese chefs devote their whole lives to mastering. However, if you don't have that kind of time to get dinner on the table, this sushi roll maker will do the trick!

FEATURES:
Hassle-free: Make rolls and dream up your wildest combination of fresh, delectable, and colorful ingredients. Just cut your wrapper to fit, fill, drop the roller, and pull the guide tab, and presto! A perfect sushi roll! Become a sensation at your next party and enjoy the thundering applause of your friends and family!
Non-slip: Not easy to slip when in use, perfect to make maki rolls.
Convenient: Detachable, easy to disassemble, and clean. Now you can create elegant sushi rolls at home.