Magic Clothes Hanger - Set of 2
Organize and maximize the use of your closet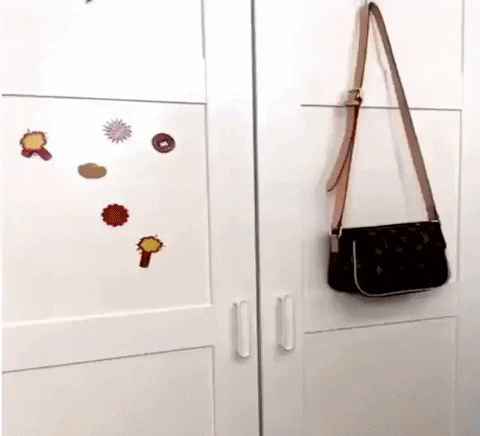 FEATURES:
✅ Save 80% Space: Our cascading hangers are a perfect closet space saver, one single hanger can hold 9 garments(up to 30lbs), use it vertically, you can save over 80% space in your closet. You can store multiple garments on a single magic hanger, keeping clothes organized and neat while saving space. 
✅ Made to Last: Built from heavy-duty, solid reinforced PP material, the magic hangers are made to last, durable and sturdy enough to hang light coats, shirts, dresses, pants, and so on.
✅ Easy To Use: When you hang these space-saving hangers horizontally, you can put the same style of clothes together and easily find what you are looking for without getting your clothes neatly and wrinkle-free.
✅ Take Care of Your Clothes: The ergonomic design of the hanger will protect your valuable clothes well. Round and smooth edges, no need to worry about any damage, creases, or marks on your clothes.