Don't let your bra ruin your look! Use a Frontless Bra to achieve the desired support and appearance!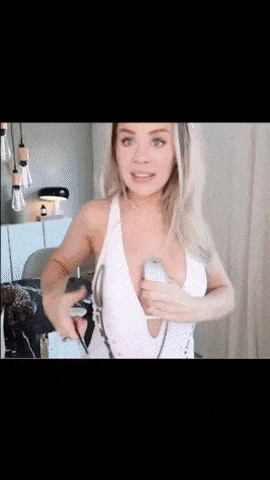 A strapless, backless, and strapless bra that is completely hidden under your clothes, allowing you to remove the fashionable dress with a low neckline with ease.

FEATURES

✅ This self-adhesive bra is extremely simple to use. Simply apply two pieces of silica gel to the desired location, and then adjust the support ring below to achieve the desired effect. The adjustable super push-up effect can be kept in place to keep your breasts from falling off and to keep their support and shape. To get the most comfortable experience, adjust according to your body type and movement.

✅ It has a push plate and a plumping pad that can plump and push your breasts together to create a deeper and more lively cleavage. Non-slip silicone stickers keep it in place and can be reapplied several times. It is extremely comfortable to wear, and there is no need to worry about wearing it out.

✅ It's lightweight and breathable. Even if worn in the summer, it will not feel stuffy and will not irritate or cause allergies.