High Pressure Hose Nozzle
Level up your water hose with this High Pressure Hose Nozzle!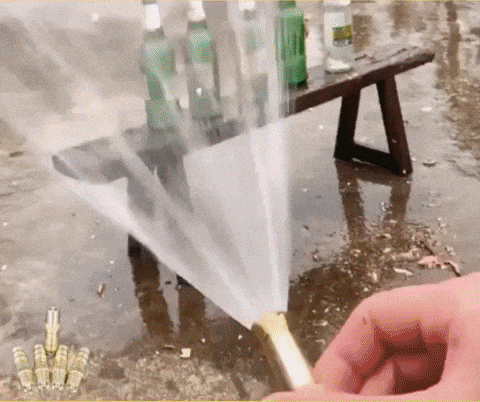 FEATURES
✔ 
The hose spray nozzle is ideal for use with a high-pressure spray gun and a water hose. Excellent for watering gardens or washing cars, floors, walkways, patios, and gutters, among other things.
✔ 
Our water hose spray nozzle is made of solid brass that has been finely processed, making it quite durable; it will never rust or corrode. It is designed to last a lifetime and is compatible with all standard garden hose connections.
✔ 
This spray nozzle is machined to the tightest tolerances possible to ensure a tight seal. Hose Spray Nozzle, which can be adjusted from a gentle spray to a high-pressure rinse stream.
✔ 
The hose spray nozzle rotates the head, allowing you to adjust spray patterns and flow volume. The No Squeeze, easy flow control makes it simple to use.