Be a professional planter with our grow bag!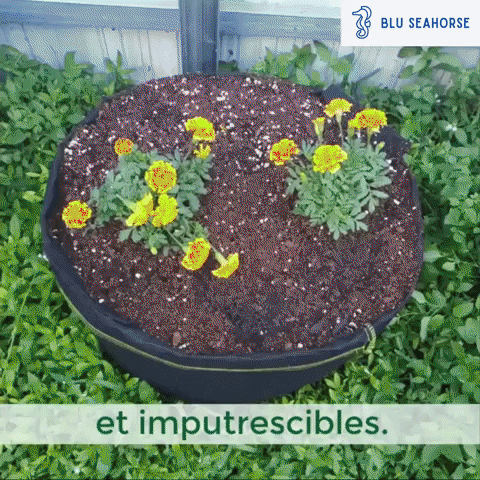 FEATURES

🍀Sturdy Fabric Material: This kind of plant grow bag is made of 302G thickened non-woven fabric which is fairly permeable, environmental-friendly ,and heavy-duty & durable, wear-resisting, highly tear-resistant, easy to clean, can be used repeatedly.

🍀Perfect for Plants Growing: Prevents roots from circling, while allowing air to travel into the root system. Great drainage and air circulation allows the plant roots to grow well.

🍀Great Drainage: Non-woven fabric pots means it will not retain excess water, allowing your roots to breathe, translating to a healthier, more vigorous growth.

🍀Portable and Easy to Storge: The plants planted in the bag can be transported anywhere and anytime, Smart pots are perfect for indoor or outdoor use and easy to fold for storage.