The Easiest Way To Catch Fresh Live Bait, Crab, Big Fish, And Shrimp!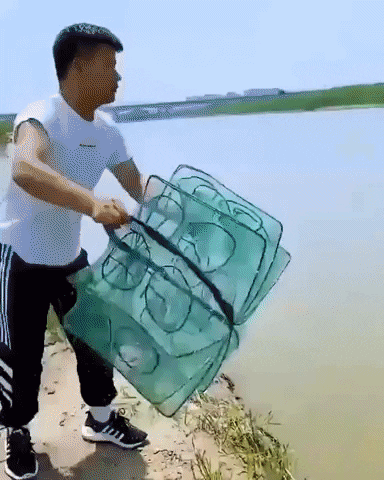 Instantly catch multiple big fishes, smelt, crab, lobster, minnows, shrimp, and crawfish with this Foldable Fishing Trap, just in one cast.

FEATURES

✅ There is no need to install it; simply pull the string attached to the top tip and it is ready to use.

✅ Its 360-degree design allows it to catch a variety of fish and crustaceans, including shrimp, crab, minnow, lobster, smelt, and crawfish.

✅ A sturdy steel wire support and a button device, as well as a bottom hole, allow you to quickly remove the fish.
✅ The fishing net cage is foldable, making it easy to transport. It folds up small, is light, and is portable.