Keep Your Children Busy At Home With This Fidget Sensory Toy!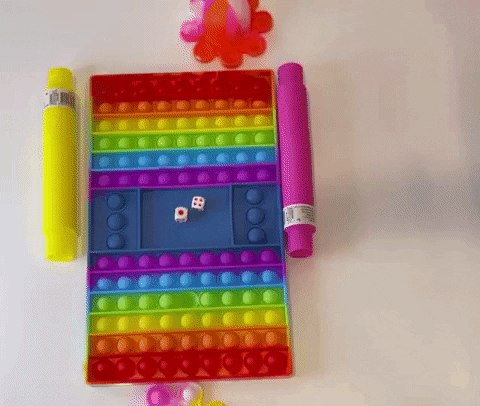 It's a great educational tool for teaching children numbers. Kids will enjoy having this around and working on their hand-eye coordination with it.
FEATURES
Effectively Relieve Stress -Can effectively relieve anxiety and stress. It is good for people who are with autism or stress, simply press the pop bubble, the "Pop Pop" sounds can help relieve stress and then restore emotions.
High-Quality Material - The bubble popping Game toy is made of safe and high-quality silicone material, which is non-toxic and tasteless, and will not cause any harm to your children and pets, It is soft, washable, and durable, and can be pressed repeatedly for a long time, It is a very good parent-child interactive toy.
Intelligent Board Game - The pop fidget is a game toy that can exercise children's logical thinking skills. It can be played with a variety of rules, you can make your own game rule. the fidget popper is a great sensory toy for autistic patients, the elderly, adults, and children.
Great Gift for All Ages - A perfect gift for kids, families, and friends. the jumbo pop bubble Game toy is soft and lightweight, you can simply fold it and put it into your bag, have fun anywhere!