Cutting Tool In A New level!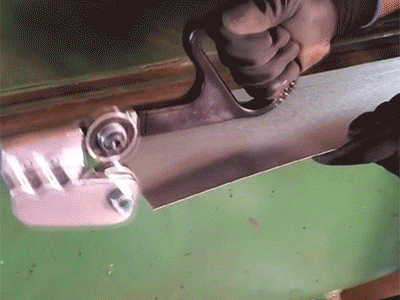 Safely facilitates and speeds up the cutting of stainless steel, aluminum, iron, copper, and other alloys.
FEATURES

✂️Fine and Clean Cuts: The design of this tool makes the whole cutting process smoother and more labor-saving. It will always be very sharp, making cutting the material easier.
✂️Easy to Use: Easy to operate, most people can use it. When you have used it skillfully, you will find that it is a very good tool and good value for money. It does not need electricity or other tools and avoids the problem of power failure.
️✂️Durable and Non-Slip Handle: Ergonomic design, wide non-slip handle, easy to grip, and save effort. The whole body is sleek, safer to use and carry.
✂️Safe and Portable: It is made of steel, strong and durable. Don't worry about getting damaged if it accidentally falls on the floor. The blade is small, easy to carry and store.
✂️Vast Usage: It can quickly cut 25GA (0.5mm) stainless steel, 22GA (0.7mm) iron, copper, aluminum, metal mesh, and even 19GA (1.0mm) plastic board, FRP fiber, PVC board, cardboard, and more!