The COMFIEST thigh-high socks are up for grabs!



Ready to fall in love with these super-comfy lovelies? Beat the chill with these knitted thigh-high socks that are both thick and super soft to touch and feel. Besides hugging you comfortably throughout the day, their elastic material will allow a decent stretch to keep you moving without feeling restricted. Put them on and you won't even have to put on pants in the winter!
Pair flawlessly with denim shorts and on-trend shoes!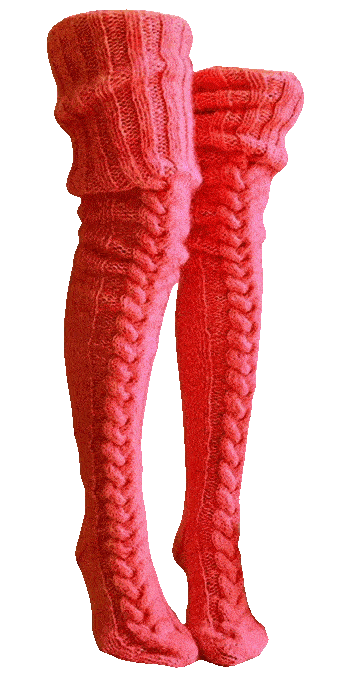 FEATURES

Fits All Body Types - Wide & elastic to ensure comfort fit for different leg types, from short and slender to tall and curvy.

Supreme Comfort -Their elastic design ensures that they won't slide down over the course of the day.
Warm & Cozy - Soft & fluffy to touch, providing you a feeling of comfort & calmness.

Breathable Fabric - Made out of high-quality breathable wool, cause no one likes sweaty feet.

Stay Confident - Our thigh-high socks are the best flavor of the season that'll keep you looking your best no matter the occasion. Pull them on and be confident about your looks!