Keep Your Kids Active While Staying At Home With This Puzzle Building Cubes!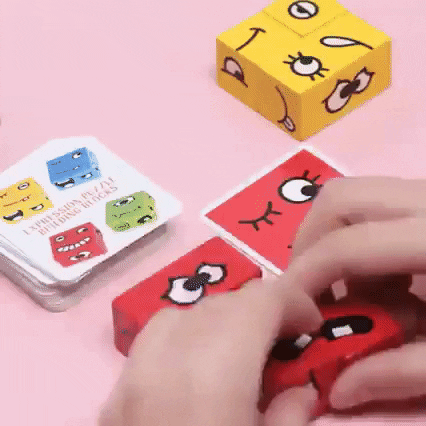 The Puzzle Building Cubes has a cute and fun appearance and educational. Your kids will definitely fall in love with it when getting this innovative toy set. The interesting game keeps children away from electronic screens, which helps protect their eyesight.
FEATURES
✅ Made of Eco-friendly Wood: Made of high-quality solid wood, the blocks are coated with safe non-toxic water-based paint without an irritating smell that keeps the colors intact for long. The directive cards with round corners can perfectly ensure children's safety. 
✅ Logical Thinking & Intelligence Development: This expression matching puzzle game can develop eye-hand coordination, fine motor skills, improve children's hands-on ability, logical thinking, active brain function. 
✅ Cube Toy: It has 12 wooden blocks with expression and 50pcs challenging expression cards that stimulate children's interest in games. An interesting interaction for parent and child.
✅ Happy Family Time: It is suitable for 1-4 players. These blocks puzzles encourage you to play with children, it will not only let the children fully enjoy the joy of the game but also enhance the relationship with your kids.