Keep your car neat and organized with this Car Mesh Organizer ✨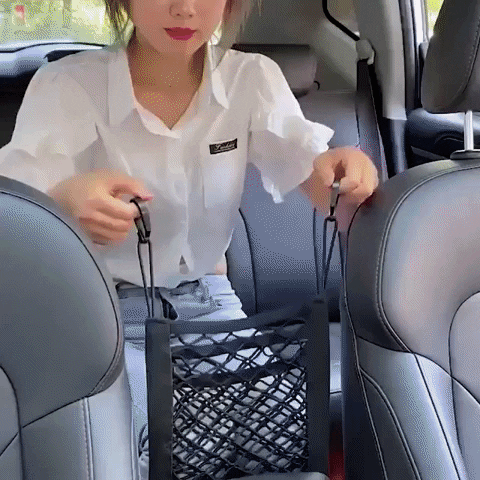 FEATURES
✨ Extra Storage Between Seats: This car mesh organizer has enough storage space for phones, purse holders, snacks, small handbag, etc. It prevents your bag from falling, keeping your car neat and tidy.
✨ Safe Driving: It can be used as a carnet barrier for pets and kids, is large enough, so completely cover the gap between the front 2 seats and the back seat.
✨ High-quality Materials: It is made with high-quality nylon, elastic, the net bed is reliable and stretchable to meet most cars and SUVs.
✨ Easy to Install: This car storage is equipped with 4 reliable safety hooks. Very easy to install and the elastic mesh can be stretched to a suitable size.
✨ Car Hooks: This set includes 1 car mesh organizer and 2 car hooks. A car purse hook installed on the car headrest pole helps to hang clothes, handbags, umbrellas, water bottles, kid's toys, baby supplies, and so on.