Battery Terminal Clamp Connector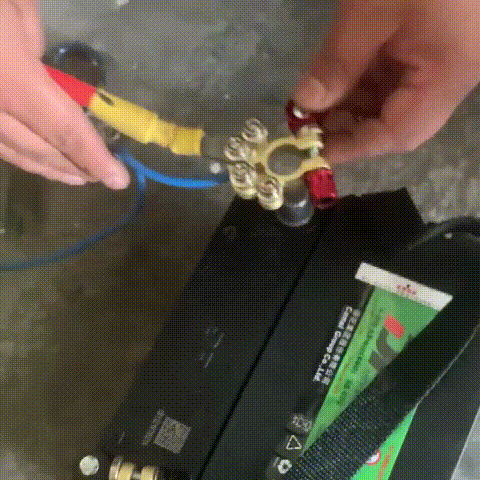 FEATURES


✔ 

4 Way Battery Terminal
- This battery terminal connector has 4 post for wire connection. Designed for multiple cable connections. The provided Alan wrenches make for easy installation. Wiring is easy to modify. Convenient wiring and firm connection. Fits on round post auto batteries SAE/JIS Type A posts. NOTE: Do not overtighten the screws.
✔ 

Dimension
- For wires diameters 4.1 – 8.2mm (AWG gauges 0 – 16) or section 13.5 – 53.5mm². Minimum wire size: 16mm (5/8"). Max wire clamp: 9.5mm/0.37in, Mini wire clamp: 6.5mm/0.25in. After installing battery, connects to the battery posts by pressing down the lever, so no tools needed.
✔ 

Positive & Negative Labeled
- Positive (17.5mm-19.1mm) Battery Terminal Connector + Negative (15.9mm-17.5mm) Battery Terminal Connector. The Positive Negative Battery Terminal Clamp is Suitable for Most Battery models. Works great for replacing worn-out and corroded terminals.
✔ 

Sturdy & Durable
- The battery terminals are made of solid brass, with good electrical conductivity and corrosion resistance, which can reduce voltage distortion and transmission loss.
✔ 

Wide Application
- These battery terminal connectors can be used for cars, vans, caravan, truck batteries, car audio, etc. Just make sure to connect the correct terminal for the correct polarity