Anti-slip And Noise Cancelling Washing Machine Pad
Tired of dealing with noisy washing and drying? These pads work by making your machine stable. When its movement is minimized, its squeaks and grunts will be less as well.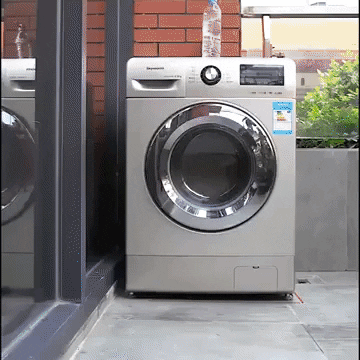 Also, it conveniently lifts your appliance, making it easier for you to clean beneath your washing machine and dryer.

FEATURES 
✔ NON-SLIP DESIGN: The strength of the shock-absorbing pad's micro-grip traction pattern fully eliminates the washer or dryer's floor movement and greatly reduces the transfer of vibrations from your washer/dryer to the floor to help protect it from scuffs and scratches and the appliance itself from any damage.
✔ EASY TO INSTALL: No tools or adhesives needed! Simply lift your appliance safely then place one of these pads below each appliance foot for effective vibration absorption and noise reduction.

✔ UNIVERSAL MODEL: Designed to fit any front-load or top loader clothes washers, dryers, 2-in-1 combo, or other appliances from any brand.
✔ LESS VIBRATION & NOISE: These innovative supports can stop high and strong vibrations while providing floor protection and noise reduction.