Drive Safely Anywhere With This Anti-Rain Patch!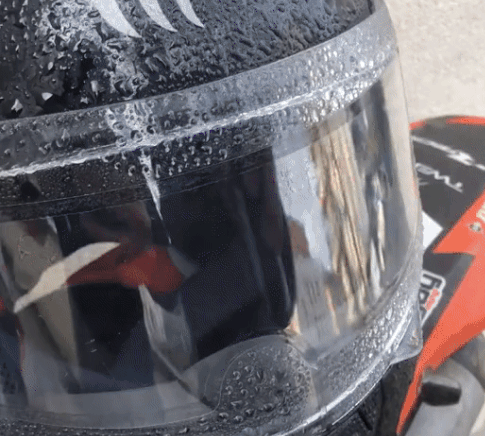 This protective film is suitable for most helmets, such as full-face helmets, open helmets, half helmets, and off-road helmets.

FEATURES

✅ Protects Driving Safety - the heavy humidity/high-temperature differences, especially on rainy days, cause the helmet visors to fog or form condensation inside from time to time. Our high-tech anti-fog film prevents foggy vision and it has a long-lasting 200 seconds effect to protect your driving safety all the time.
✅

 
Anti-fog Visor Patch - the master of anti-fog visor insert provides superior optical clarity without optical distortion. Made of high-quality material, it gives the riders the high-definition (HD) and the safest riding vision.


✅

 

Durable Material with Excellent Adhesion
 - made of high-quality material, the patch is anti-scratch, flexible, super light, and durable. The adhesive on the back of the insert keeps it fixed in place from falling out easily.