Great products for more creative and enjoyable baking and cooking!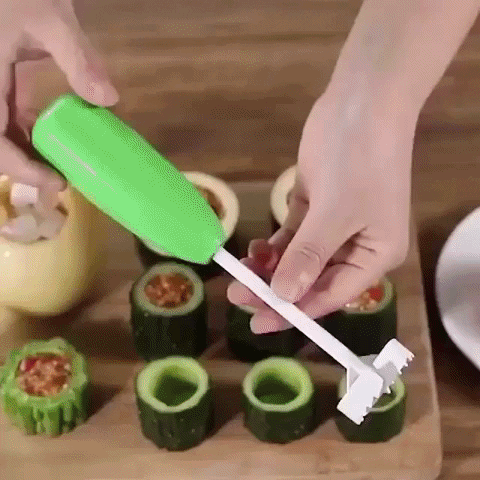 Don't waste any more time in the kitchen by purchasing a set of four sizes. This hollow vegetable drill is a game-changing tool for creating delectable fruit and vegetable fillings.

FEATURES
Comfortable non-slip handle - After cutting fruits and vegetables, the open processing tank can assist you in removing the cores and discarding unnecessary cores for easy handling.

Multifunctional - Can be used not only as a curing agent for fruits and vegetables, but also as a spiral knife to make dishes more visually appealing.

Simple to Use - the meat in vegetables and fruits has been completely preserved, making it simple to handle and remove. Ideal for apples, tomatoes, pumpkins, peppers, eggplants, onions, and other fruits and vegetables.

Premium Material - High-quality ABS, non-toxic and long-lasting, easy to use, easy to clean, and with a long service life.