2 In 1 Phone Screen Cleaner
Just Spray and Wipe!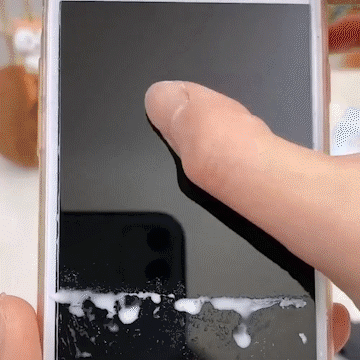 FEATURES:
✅ REMOVE DUST, FINGERPRINTS & SMUDGES: With a few quick rolls, instantly removes fingerprints, smudges, and smears from touch screens on your phone or tablet better than any microfiber cloth can!
✅ UNIQUE DESIGN: Made for quick and easy cleaning of your touchscreens! It has a removable bottle spray and a high-quality microfiber. Perfect for sanitizing your phones!
✅ EASY TO USE AND POCKET-SIZED: Portable and convenient, just spray and wipe! You can stick it in a purse or pocket and easily do a quick touch-up while on the go.
✅ REUSABLE, DURABLE, AND LONG LASTING: Stop wasting money on disposable wipes, microfiber cloths, and individual sprays, because you can have them both with this screen cleaner! Have countless uses, saving you time and money!