Keep your foods and snacks fresh with this 2 in 1 Mini Bag Sealer! 😍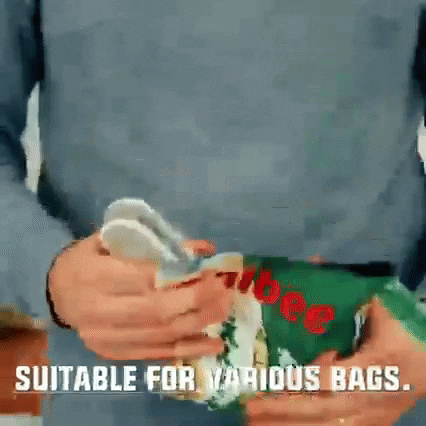 FEATURES

✔ Durable and Keep Healthy - The mini bag sealer is made from ABS material, can be resistant to high and low temperatures.
✔ 2 in 1 Heat Sealer and Cutter - Quickly seals and cuts. You only need to install the battery when first use. The "+" side is a heat sealer, press down and preheats for 3-5 seconds before using, then simply slide it along the bag. The "-" side is a cutter, which can cut the plastic bags. After using, attach the hook and it will power off automatically.
✔ Easy to Use - Please open the cover to preheat the item by pressing 3-5 seconds before using, then simply slide it along the edge of any bag, and it's sealed airtight. And you can just press and pull the mini food cutter across the bag, you don't need to use scissors anymore.
✔ Small and Convenient - This mini portable plastic sealer is compact and easy to carry, and can be easily put into your bag or pocket. Whether you go camping or the kitchen and living room at home, you can use it to cut and seal easily and conveniently.
✔ Please Note - The mini bag sealer needs 2 X AA batteries (not included). When the battery power is insufficient, the sealing effect will be affected, you should replace the battery. Please remove the battery if it is not used for a long time.