Avoid Unnecessarily Accidents With This Car Snail Horn! 📢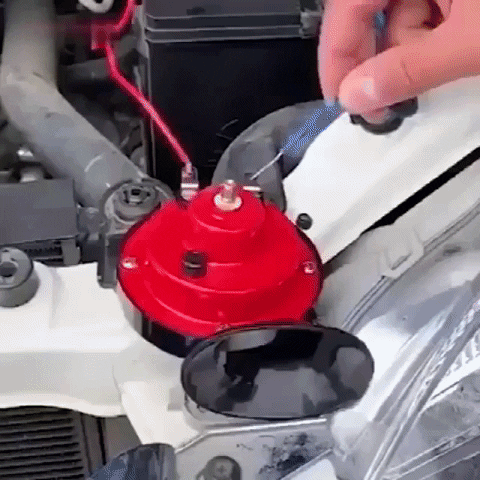 FEATURES:
📢 Easy to Install - Our horn is equipped with screws and brackets; it makes it easier for you to install it; it only requires a 12V power supply and lower power consumption.
📢 Broad Compatibility - Train horn is suitable for almost any vehicle! While it's the perfect upgrade for trucks, our horn is also compatible with SUVs, passenger cars, boats, and motorcycles
📢 Dual Tone - The internal reflux design, up to 150DB loudness, gives you a loud voice to warn others and provides a certain degree of safety for driving. Our 12V horn can help you reduce unnecessary injuries.
📢 Innovative Design - There is no bulky air compressor, only a small device that produces incredible sound! It's so compact, almost HALF of our customers buy and install 2 horns for double the loudness!
📢 Excellent quality - Made of ABS polymer material, strong corrosion resistance, and waterproof product. It won't get rusty and circuit short when it is raining!