Hang perfectly leveled frames with little to no effort at all with this ultra-convenient 

Picture Hanging Kit!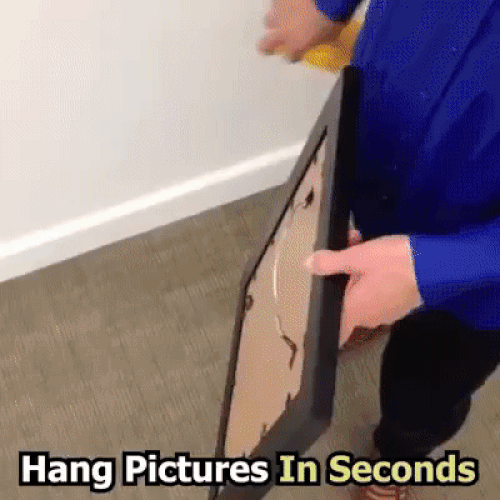 This amazing all-in-one device features a built-in ruler, leveling bubble, and even a nail marker to provide you everything you need in one tool!
FEATURES

📐All In One Kit - Hang up to 85 frames, pictures, artwork, and more on your wall with our 220 piece kit. Our picture hanging kit tool makes it quick and easy to decorate your walls like a pro. No more measuring, marking perfect all the time, really simple to use and saves time, walls and frustration.
📐Perfect Every Time - Has built-in metal pins to mark exactly where the nail goes. It has a single hook to hold up to 10 lbs and a double hook for larger items up to 20 lbs. There's even a built-in level to ensure pictures will hang straight. Save your walls and frustration by eliminating 'oops' holes.
📐Application Widely - This set of picture hanger tools is perfect for hanging pictures, frames, mirrors, clocks, plates, degree plaques. The level rule can also be used alone to measure accurately for installing other things, such as a TV bracket, switches sockets on the wall, kitchen & bathroom accessories.