Magic Tap Beverage Dispenser
A magical and spill-proof solution for your favorite drinks!
Our Magic Tap Beverage Dispenser allows you to pour your favorite beverages quickly and easily without making a mess!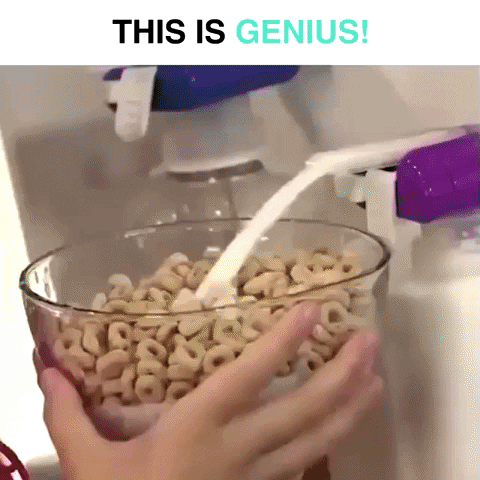 Lifting heavy drink containers can be difficult, especially for little ones, and make it very hard to pour without spilling. Now, with Magic Tap Beverage Dispenser, the kids can pour their own juice and even milk in their cereal without spilling!

The powerful battery-operated motor is the secret to Magic Tap Beverage Dispenser, it draws your drink up the super straw and then out the spout without spilling a drop. It couldn't be easier!
FEATURES:
💧 Must-Have Tool - It eliminates the need to lift heavy bottles, and also prevents spills, drips, and waste. It has a touch trigger to start the flow and the magic tap pump draws the liquid to the top. This is a must-have for every household.
💧 Easy To Use - No drips, no spills, touch-trigger to pour.
💧 Great Function - The device turns any beverage container into an easy-to-use drink dispenser. It works on most non-carbonated beverages, making it perfect for milk, juice, water, and sports drinks.
💧 Fits Most Bottle Containers - Universal cap fits most bottles and jugs. No pouring from heavy, unwieldy bottles. Enjoy hands-free dispensing!
💧 Convenient - Easy and comfortable to use and clean, one-hand use. With this, kids can fill their own cereal bowl or get their own juice. This powerful motor draws the drink up the super straw and out the spout without spilling a drop.