Multifunctional Wrench Socket
Save Time And Effort With This Multifunctional Wrench Socket!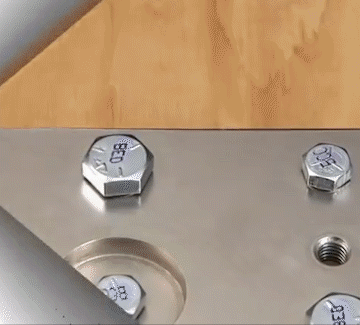 FEATURES
✅ Multifunctional Socket Wrench: It has two-way adjustment and manual adjustment; No matter how smooth the nuts and bolts are, they can be firmly clamped. Also, the socket wrench can be connected to the electric drill, saving time and effort!
✅ Quality Materials: Made of quality steel, with high hardness, large torque, nice toughness, sturdiness, and durability, easy to use and operate.
✅ Flexible Matching: The adjustable wrench socket has an interface diameter of 9.5 mm (3/8 inch), which can be embedded in the matching wrench, making it easier to remove or install nuts and bolts; The surface of the socket wrench is knurled to increase friction and not easy to slip
✅ Wide Range Of Applications: It has high flexibility, suitable for high-strength industries, such as automobile repair, tire repair, furniture installation, manufacturing, construction, and construction sites, providing you with convenience and making your work more efficient/
✅ Perfect Gift: It is the best gift for the man of your home! Perfect for Christmas, Thanksgiving, birthdays, and other holidays!