THIS TOOL GOT ALL YOU NEED!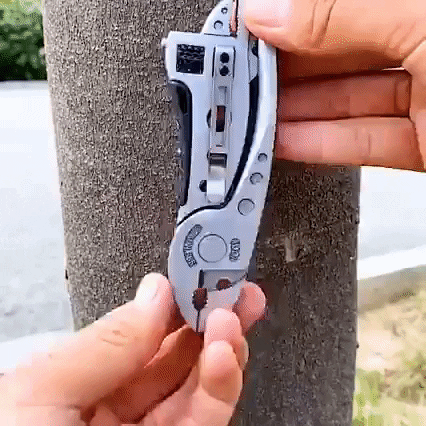 This Multi-Tool has Multi Features. It is a must-have for every household! It is composed of a Plier, wrench, Phillips, screwdriver, knife, wire cutter, and more! Perfect for emergency needs!
FEATURES:
🔧 MULTIFUNCTIONAL - Can be used on camping, hiking, hunting & fishing needs. Perfect for outdoor and DIY activities no need to carry your toolbox!
🔧 PREMIUM MATERIAL - Made of high-quality stainless steel material. Compact, rust-resistant, and made to last for a long period of time.
🔧 PORTABLE - The unique design makes it easy to keep all different features in just one tool! Plus, it is lightweight so you can easily carry it inside your pocket or bag.
🔧 ERGONOMIC DESIGN - Whether you're relying on your right or left hand to grab and operate, this screwdriver adjusts the knives with an ergonomic handle that is symmetrical flat to fit the right hand and left hand, bring you a nice feel in the hands.
SPECIFICATIONS:
Size: 122*41 mm/175*41 mm